Renee Larson, ADT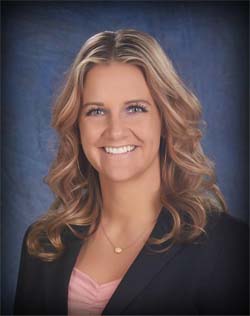 Renee completed her bachelor's degree in biology at Minnesota State University Moorhead in 2011, and her master's degree in Dental Therapy at the University of Minnesota in 2014.
She grew up in rural Slayton. She now lives with her husband in Marshall with their four children, Anikan, Theodore, Maverick and Brielle. Her pastimes include spending time with her family and friends, being at the lake, hunting, and trail running.
An Advanced Dental Therapist is a licensed oral health professional who practices as part of the dental team to provide primary care, including preventive and restorative services such as fillings and routine exams. Similar to a nurse practitioner, advanced dental therapists like Renee, can practice with or without a dentist present. The profession began in 2009 and is critical to the expanding oral health care in rural areas.