Dr. Bart Johnson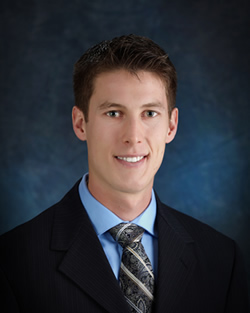 Bart Johnson, DDS, graduated from Marshall High School in 2004. He then attended Augustana College in Sioux Falls, South Dakota, where he earned his bachelor's degree and participated in cross country and indoor and outdoor track. He attended dental school at the University of Minnesota and graduated in 2012 and returned to Marshall to practice dentistry.
Dr. Bart has really enjoyed returning to his hometown and providing high quality dental care to everyone in the area. Dr. Bart is a member of the American Dental Association, Minnesota Dental Association and the Southern District Dental Society.
In his free time, Dr. Bart enjoys spending time with his wife, Kaia, and their daughters, Berit and Heidi. Dr. Bart also enjoys making maple syrup in the springtime and gardening with his family all summer long. Dr. Bart is avid runner and also enjoys hunting, golfing, and spending time with family and friend at the lake.